Thanks to the ever-evolving mobile devices in our pockets, smartphone photography has undoubtedly become an art form in its own right. With an increasing demand for high-quality content comes the need for premium editing software, particularly those that can keep up with trending aesthetics and produce striking content on the go.

Whether you're enrolled in a Photography or Digital & Social Media course, a content creator wanting to stand out, or just someone looking to jazz up their uploads, here are some of the best mobile editing apps on the market to take your photos to the next level.
VSCO
A popular choice among Instagram users, VSCO offers moody filters and an easy-to-use editing system to elevate your everyday image. Its collection of preset filters allow users to explore effects and set a tone across their photos in one quick tap, whether to create the look of old film, experiment with colour pop styles, or opt for a faded grayscale preview. VSCO's user-friendly interface is great for beginners, pros, and anyone in between. Its presets apply a sleek touch for ready-to-go uploads, while its range of manual editing tools offer something more for the advanced user – think exposure, contrast, saturation, hues, clarity and fade, amongst others.
While VSCO is renowned and mainly used as a photo editing software, it's also a photo-sharing app, with a dedicated community of photographers whose work users can browse through at any time. Users can also upload their own work to the platform, creating an inspiring and exclusive social community where photographers can connect.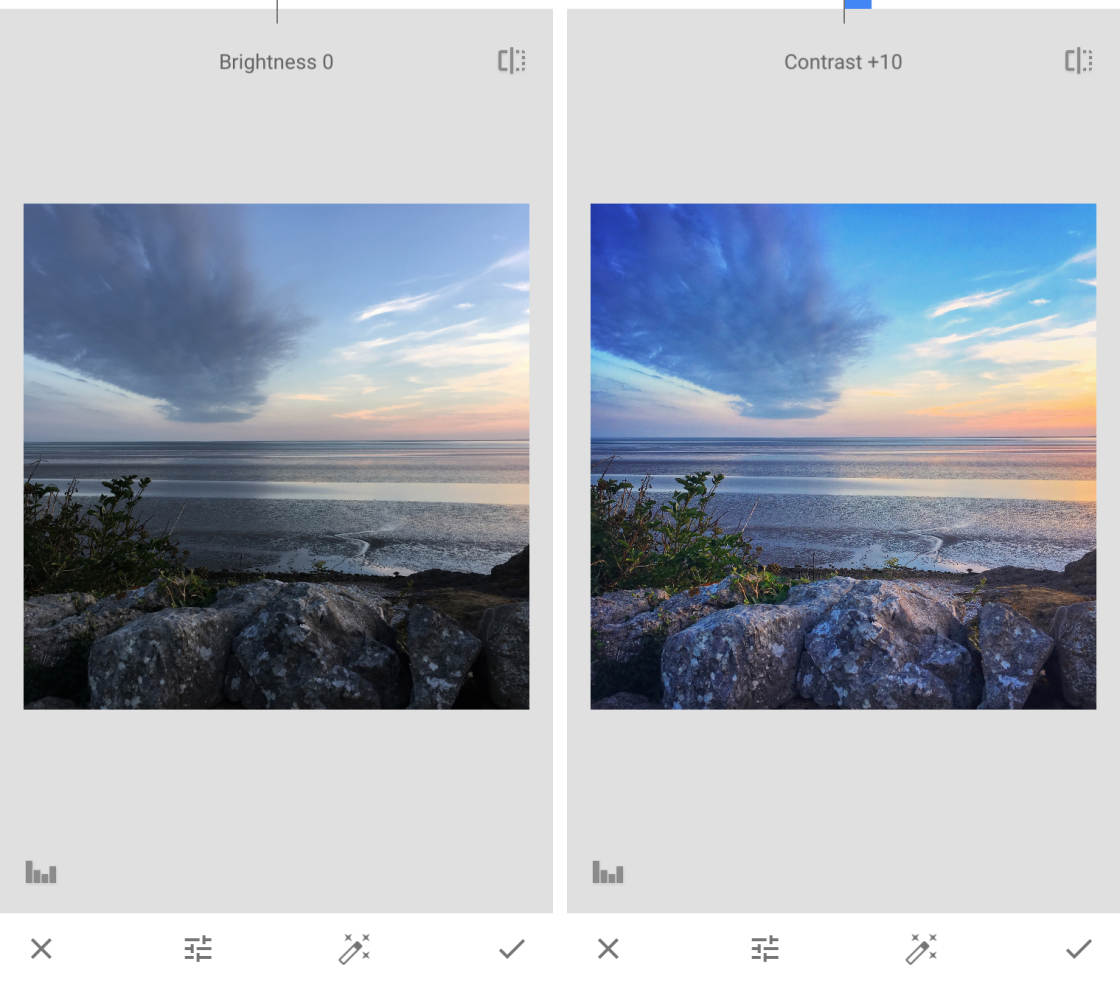 SNAPSEED
Google-owned Snapseed is a free editing app that offers professional editing tools and premium functionality that rivals the likes of Photoshop and Lightroom. Some of its best features include Healing Brush, HDR, and its ability to edit RAW images. Another standout function is its ability to save custom presets, essentially creating your own filter. This means Snapseed users can tweak their images precisely, editing it to their liking, save the edits as a filter and then apply them to other images later.
For those after something quicker, the app's range of presets will likely do the trick; it packs 29 filters and offers a host of editing tools for tuning images, adding text, enhancing faces and double exposure.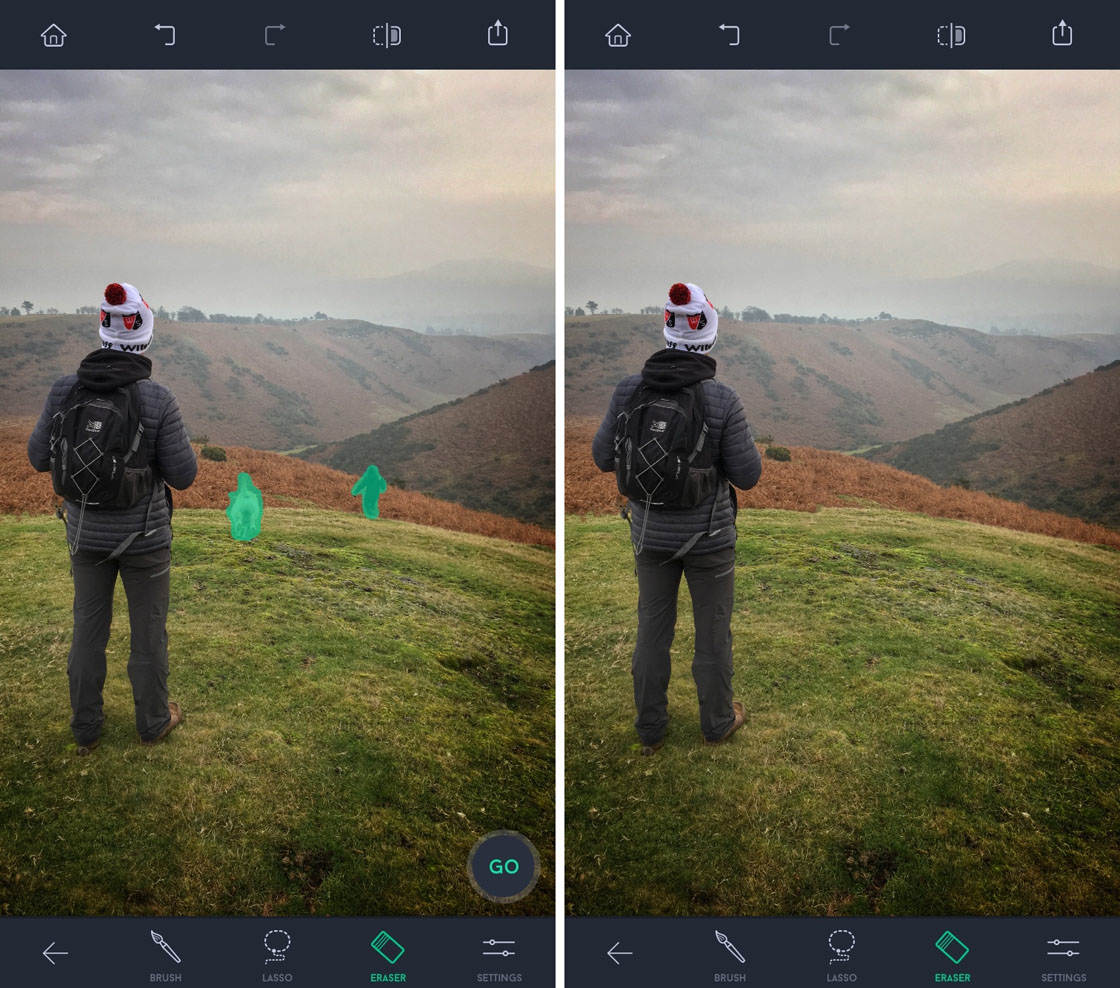 TOUCHRETOUCH
Bid farewell to photobombers, passers-by and power lines. TouchRetouch has all the editing tools you need for removing any unwanted objects from your images, without affecting the quality of the original. The app's three main tools - brush, lasso and eraser - allow users to efficiently remove unwanted items and background distractions, while also offering the ability to smooth any blemishes in the process.
In the app itself, TouchRetouch offers handy tutorials, taking users through step by step videos where they can learn the basics of each tool. You'll learn all about the app's Object Removal feature, for taking anything out of the background; Quick Repair, which erases blemishes, tiny dust spots and any small items; Line Removal, which helps you get rid of any linear objects like poles and wires, and the Clone Stamp tool to help smooth the image after your edits.
AFTERLIGHT
Similar to other photo editing apps, Afterlight comes with a collection of preset filters, this time with a hint of vintage romance. Perhaps its most notable feature, Afterlight offers light leaks and dust overlays to apply to your images, creating the look of snaps from a vintage camera.
Add texture to your photos using grain, colour grading and exposed light leaks - either manually edited to your liking, or through the app's randomised variations. Each preset is created through real film emulation, so it looks like the real deal. Alongside its filters, users can also play with advanced editing tools including saturation, contrast, curves and touch tools.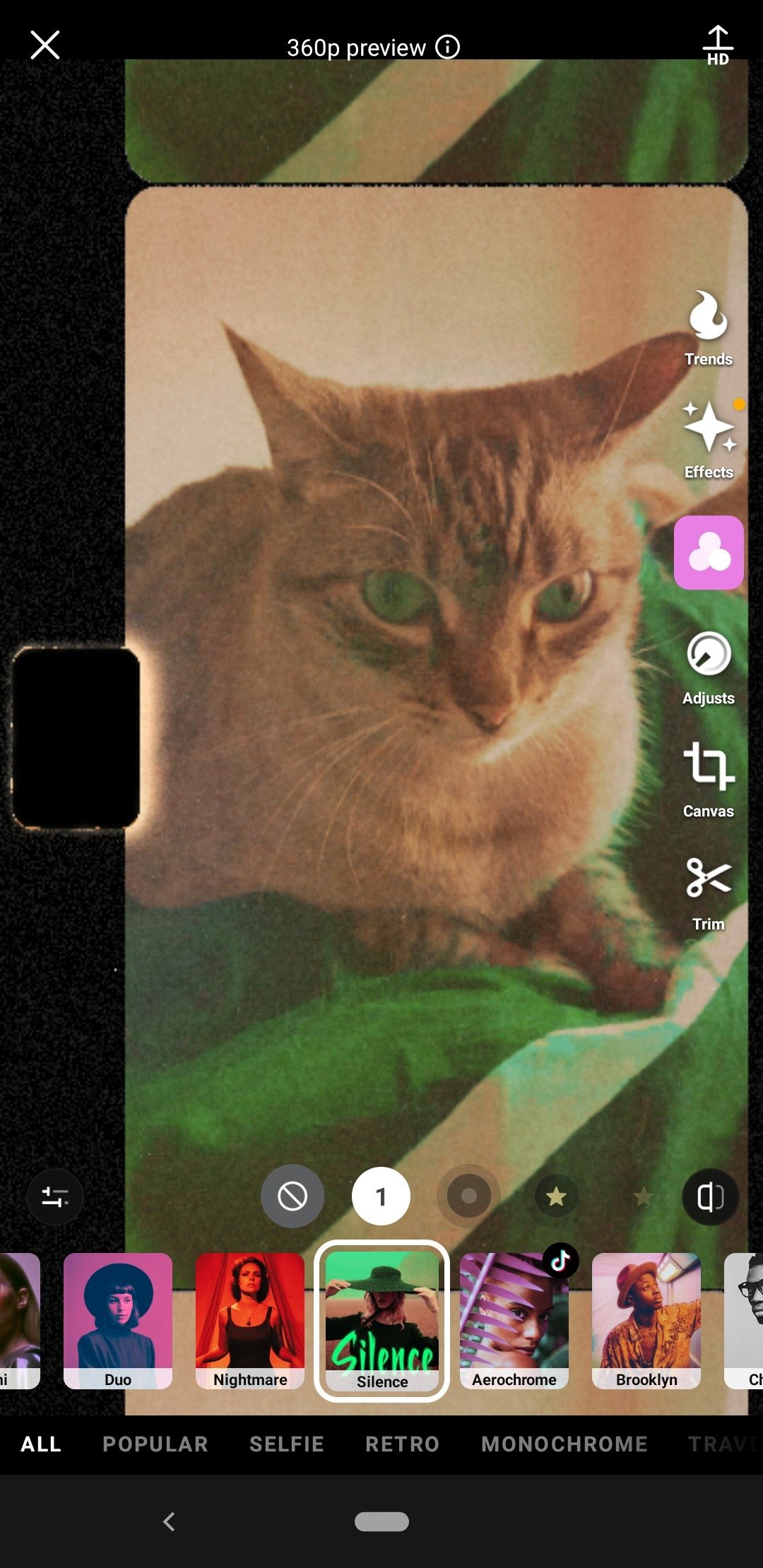 PREQUEL
Designed to spruce up the look of your Instagram stories, Prequel's visual aesthetic comes in the way of bright and fun filters. Create engaging edits on your photos and videos using the app's array of templates and 800+ effects including DISCO, BLING, MIAMI, PRISM, VHS and D3D.
Videos can be cropped, sped up, or trimmed, while custom text can be added in the style of film subtitles and 30+ custom fonts. To personalise your content, use the Adjusts tool, which allows users to tweak and tune content through basic and advanced levels. Of course, stickers, animated gifs, and music can be added for good measure.
Cover image by The Gender Spectrum Collection